Superior Cleaning Service
For Residential and Commercial Customers
TRULY CLEAN, LLC provides quality cleaning service within a 20-mile radius of Hanover, PA. This includes Hanover, York, Gettysburg, New Oxford, Spring Grove. We will consider work outside this area on an individual basis. Our cleaning company serves recurring customers on a one-, two-, or four-week basis. We also accept one-time customers for move in, move out, and other special events. Rest assured that we only use the best cleaning supplies.
First-Time Cleaning Service
For new recurring clients, we don't charge extra for the first service, even though we typically spend several extra hours catching up with "old dirt." It's one of our ways of thanking you for choosing us. Many cleaning service providers charge well over a $100 extra.
We provide all the cleaning supplies. We use highly recognized name brand products such as Windex, Pledge, and Mr. Clean as well as Dyson brand vacuum cleaners. We're also happy to use specific products you provide. For instance, some of our clients prefer a specific cleaner as recommended by a wood flooring manufacturer.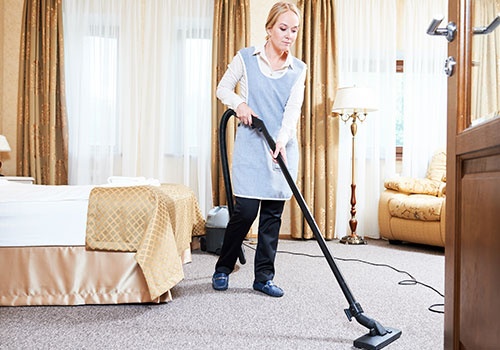 We thoroughly dust in every room including
Crown molding/Where walls meet the ceiling
Chair rail molding
Baseboards
Ceiling fans
Light fixtures
All items on walls
All items and surface underneath them (If the number of items is extraordinary, we can discuss your needs)
All heating/cooling vents
Windows (sill and sash top/lock)
Basic dusting of blinds (We also offer detailed slat-by-slat cleaning of blinds)
Furniture
We completely spray down and clean ALL surfaces including
We completely spray down and clean all surfaces of a countertop, island, tabletop, outside and top of a refrigerator, dishwasher, stove, range hood, inside and outside of a microwave, small appliances, sinks, and all fixtures. If it can shine, it will.
We carefully vacuum all floors. Your floors get cleaner because we use high-quality Dyson brand vacuum cleaners. We use the long-reach wand to vacuum along edges and under objects that can't be easily moved. We can discuss the products and methods we typically use to clean any type of hard-surface flooring, or we'll be happy to clean them exactly how you'd like us to (except on hands and knees, sorry).


We aim to please and will gladly do small extra jobs from time to time as part of your regular cleaning at no extra charge. We can also provide separate pricing for more involved
cleaning projects
: wipe down interior doors, wipe down kitchen cabinets, slat-by-slat cleaning of blinds, clean inside of an oven.